Saphenion®PatientenInfo: 99 Monate Venenkleber – Kleben von Stammkrampfadern bei 1500 Patienten.
Saphenion®PatientInformation: 99 months of the sealing of truncal varicose veins in 1500 patients.
Saphenion®PatientenInfo: 99 Monate Venenkleber: Seit 1949 sind die chemischen Komponenten des aktuell als VenaSeal® Venenkleber bekannten Cyanoacrylatklebers bekannt, der erste Einsatz in der operativen Medizin ist Anfang der 60er Jahre beschrieben worden. Im Bereich der Krampfadermedizin erhielt die Therapie mit dem Venenkleber VenaSeal® die CE – Zulassung in Europa in 9/2011, die FDA – Zulassung der amerikanischen Gesundheitsbehörden folgte dann in 2/2015.
Der Cyanoacrylatkleber wurde zunächst als Gewebekleber oder Nahtersatz in der Wundversorgung eingesetzt. Nahezu alle operativen Disziplinen haben Cyanoacrylat bereits in ihrem Therapierepertoire, z.B. die Dermatologie, Ophthalmologie, Orthopädie, Chirurgie / Gefäßchirurgie, Neuroradiologie, Kieferorthopädie.
In der Therapie von Krampfadern wurden inzwischen weltweit über 170 000 Patienten mit dem Kleber behandelt.
Die Leitlinien der Deutschen Gesellschaft für Phlebologie (Venenheilkunde) haben den Venenkleber VenaSeal® in die aktuellen 2019er Therapieempfehlungen aufgenommen. In den USA ist das Venenkleben in 2018 zur Versicherungspflichtleistung erklärt worden.
Saphenion®PatientInfo: 99 months Vein Glue / Sealing truncal varicose veins
SaphenionPatientInfo: 99 months Vein Glue – The chemical components of cyanoacrylate vein glue have been known since 1949, and their first use in surgical medicine was described in the early 1960s. In the area of ​​varicose vein medicine, the VenaSeal® therapy received the CE approval in Europe in 9/2011, the FDA – approval in the USA followed in 2/2015.
The cyanoacrylate vein glue was initially used as a tissue adhesive or suture replacement in wound care. Almost all operational disciplines already have cyanoacrylate in their therapy repertoire, e.g. Dermatology, ophthalmology, orthopedics, surgery / vascular surgery, neuroradiology, orthodontics.
In the treatment of varicose veins, more than 170,000 patients worldwide have now been treated with the vein glue.
The guidelines of the German Society for Phlebology (Vein Care Medicine) have included the vein glue VenaSeal® in the current therapy recommendations from 2019. In 2018, vein glue was declared compulsory insurance benefit in the United States.
Saphenion®PatientenInfo: 99 Monate Venenkleber – 1500 Patienten.
Bis 2. Dezember 2020 haben wir die V. saphena magna in 1935 Fällen, die Saphena parva in 724 Fällen, die VSAL in 109 Fällen, die VSAM in 87 Fällen, in 2 Fällen die Giacomini– Vene und in 31 Fällen die Femoropoplitealvene geklebt.
Das Alter der therapierten Patienten lag zwischen 15 und 94 Jahren. Wir behandelten auch Patienten mit HIV, Parkinson, Multiallergien, ausgeheilter Covid-19 Infektion oder Hepatitis ohne klinische Nachwirkungen.
Die Behandlung einer Stammvene erfolgte in 428 Fällen. Bei 816 Patienten wurde eine simultane Therapie von 2 Stammvenen durchgeführt, in 203 Fällen therapierten wir 3 Stammvenen. Bei 47 Patienten wurden simultan 4 Stammvenen behandelt, 5 Patienten an 5 Stammvenen, eine Patientin an 6 Stammvenen und einem Aneurysma (1429 Patienten) therapiert.
In 17 Fällen VenaSeal® – Venenkleben der Stammvenen bei Ulcus cruris: Abheilung in 2 – 12 Wochen. In 2 Fällen wurden gemischte arteriovenöse Ulcera zuerst an den Venen operiert, anschließend an den Arterien.
In der Regel erfolgte die Therapie unter Analgosedierung (Dormicum i. v.), bei 199 Patienten wurde keine Form der Anästhesie eingesetzt. Dies entspricht 13,3 % aller behandelten Patienten.
Saphenion®PatientInfo: 99 months Vein Glue: 1500 patients.
By July, 16st. 2020, we had glued the GSV in 1935 cases, the SSV in 724 cases, the VSAL in 109 cases, the VSAM in 87 cases, in 2 cases the Giacomini vein and in 31 cases the femoropopliteal vein.
The age of the treated patients ranged from 15 to 94 years. We also treated patients with HIV, Parkinson's, multi-allergies, cured Covid-19 infection or hepatitis with no clinical side effects or complications.
One truncal vein was treated in 428 cases. A simultaneous therapy of 2 truncal veins was carried out in 816 patients, in 203 cases we treated 3 truncal veins. In 47 patients 4 truncal veins were treated simultaneously, 5 patients on 5 truncal veins, one patient on 6 truncal veins and one aneurysm (1500 patients).
In 17 cases VenaSeal® – vein glue of the truncal varicose veins in leg ulcers: healing in 2 – 12 weeks. In 2 cases, mixed arteriovenous ulcers were operated on first on the veins, then on the arteries.
As a rule, the therapy was carried out under analgesia (iv. Dormicum); no form of anaesthesia was used in 199 patients. This corresponds to 13.3% of all treated patients.
Saphenion®PatientenInfo: 99 Monate Venenkleber an 2888 Stammkrampfadern – Unsere Ergebnisse
Duplex-Ultraschall – Follow up über 99 Monate: am ersten Tag wurden alle 2888 Venen nachuntersucht – 2878 Venen waren initial verschlossen = 99,65% Verschlussrate.
Nach 14 – 30 Tagen fanden wir 52 partielle und 17 komplette Rekanalisationen bei einem follow up von 2886 Venen (99,9%) = 97,61% Verschlussrate.
Nach 3 – 4 Monaten post op sahen wir 58 partielle und 28 komplette Rekanalisationen bei einem follow up von 2306 Venen (79,8%) = 97,03% Verschlussrate.
Nach 8 – 10 Monaten 69 partielle und 44 komplette Rekanalisationen sonografisch nachweisbar bei einem follow up von 1908 Venen (66,1%) = 96,09% Verschlussrate.
Weitere Rekanalisationen wurden über den Gesamtzeitraum nicht gesehen. Somit liegt die Verschlussrate aller therapierten Stammkrampfadern über 99 Monate Behandlungszeitraum bei 96,09%.
Saphenion®PatientInfo: 99 months Vein Glue on 2888 truncal varicose veins: Our results
Duplex follow-up over 95 months: on the first day all 2888 veins were examined – 2878 veins were initially closed = 99.65% occlusion rate.
After 14 – 30 days we found 52 partial and 17 complete recanalizations with a follow-up of 2886 veins (99.9%) = 97.61% occlusion rate.
After 3 – 4 months post op we saw 58 partial and 28 complete recanalizations with a follow up of 2306 veins (79.8%) = 97.03% occlusion rate.
After 8 – 10 months, 69 partial and 44 complete recanalizations can be detected sonographically with a follow-up of 1908 veins (66,1%) = 96.09% occlusion rate.
No further recanalizations were seen over the entire period. The occlusion rate of all treated varicose veins over a 99 – month treatment period is 96.09%.
Saphenion®PatientenInfo: 99 Monate Venenkleber – Victor Lebedev Principal ballet dancer, Mikhailovsky Theatre. Interview mit Dr. Lilli Martell
Saphenion®PatientenInfo: 99 Monate Venenkleber – Unsere Erfahrungen.
Saphenion®PatientenInfo: 99 Monate Venenkleber – VenaSeal® ist Therapie der 1. Wahl bei Stammvenen am Unterschenkel und bei der simultanen Therapie mehrerer Stammkrampfadern in einer Sitzung. Der VenaSeal® – Katheter ist zur Zeit der teuerste aller endovenösen Katheter beim Einsatz an einer Stammvene, simultane Therapie mehrerer (2 – 3) Stammvenen senkt jedoch die Kosten auch im Vergleich zur klassischen radikal – chirurgischen Therapie. Unerlässlich ist daneben ein gutes hochauflösendes Duplex-Ultraschall-Equipment zur permanenten Kontrolle der Katheterspitze und der Kleberinjektion.
VenaSeal® arbeitet ohne mechanische oder thermische Energie, Nebenwirkungen von Laser, Radiowelle, Mikrowelle sind kein Thema. Weder Allgemeinnarkose noch Tumeszenzeinspritzungen entlang der Vene sind erforderlich, in der Regel ist auch eine post op. Kompressionstherapie nicht notwendig. Dies macht die VenaSeal®-Therapie auch für Patienten mit Erkrankungen an den Bein / Beckenarterien interessant, da das gefäßchirurgische Dogma der Erstversorgung von arteriellen Verschlüssen nunmehr nicht mehr gelten muß.
Tumeszenzeinspritzungen oder Narkose und Kompressionstherapie sind hingegen bei allen thermischen Verfahren zur Krampfadertherapie zwingend. Dies gilt für Laser, Radiowelle, Heissdampf, SONOVEIN und Mikrowellentherapie.
Der post op Schmerzindex des Venenklebers ist signifikant geringer (2 VenaSeal – 4 Radiofrequenz) als bei der Radiofrequenz – oder Lasertherapie. Auch das noninvasive Verfahren SONOVEIN zeigt nach einem Selbstversuch erhebliche intraoperative und postoperative Beschwerden im Venenverlauf.
Saphenion®PatientenInfo: 99 Monate Venenkleber – Der Venenkleber VenaSeal® ist eine der endovenösen Techniken mit einer hohen Effektivität, die Qualitätsstandards sind gleich denen anderer Behandlungsoptionen. VenaSeal® ist sicher in der Therapie in der Behandlung aller Stammvenen, Seitenäste und Perforanzvenen bis zu einem Durchmesser von 1,5 – 1,8 cm. Größere Durchmesser sind möglich – Vorteile bei der Radiowelle oder anderen thermischen Verfahren sehen wir hier nicht mehr.
Wir können mit dem VenaSeal® – Kathetersystem 2 – 3 Stammkrampfadern sicher in einer Sitzung therapieren. Auch 4 – 6 Stammvenen wurden – in Abhängigkeit von der Ausprägung und Anatomie – bereits in einer Sitzung simultan verschlossen. Dies ist aber eher eine Ausnahme und bedarf in jedem Fall des Einsatzes von 2 Kathetern simultan. Es ist aus den eigenen Erfahrungen einzuschätzen, daß thermische Verfahren maximal an 2 Stammkrampfadern simultan einsetzbar sind.
Saphenion®PatientInfo: 99 months of Vein Glue – Our experiences
VenaSeal® is the first choice therapy for truncal varicose veins on the lower leg and for the simultaneous therapy of multiple truncal varices in one session. The VenaSeal® catheter is currently the most expensive of all endovenous catheters when used on one truncal vein, but simultaneous therapy of several (2 – 3) veins also lowers the costs compared to traditional radical surgery. In addition, good high-resolution duplex ultrasound equipment is essential for permanent control of the catheter tip and the glue injection.
VenaSeal® works without mechanical or thermal energy, side effects from laser, radio wave, microwave are not an issue. Neither general anesthesia nor tumescent injections along the vein are required; usually post-op compression therapy is also not necessary.
Tumescent injections or anesthesia and compression therapy, on the other hand, are mandatory for all thermal procedures for stem varicose therapy. This applies to lasers, radio waves, steam, SONOVEIN and microwave therapy.
The post op pain index of the vein glue is significantly lower (2 VenaSeal® – 4 radiofrequency) than with radiofrequency or laser therapy. The non-invasive SONOVEIN procedure also shows considerable intraoperative and postoperative complaints in the course of the vein (experiences after a self-experiment).
The vein glue VenaSeal® is one of the endovenous techniques with high effectiveness, the quality standards are the same as those of other treatment options. VenaSeal® is safe in therapy in the treatment of all truncal veins, side branches and perforating veins up to a diameter of 1.5 – 1.8 cm. Larger diameters are possible – we no longer see any advantages with radio waves or other thermal processes.
With the VenaSeal® – catheter system we can safely treat 2 – 3 varicose veins in one session. 6 truncal veins were also closed simultaneously in one session, depending on their characteristics and anatomy. However, this is rather an exception and requires the use of 2 catheters simultaneously. From our own experience, it can be estimated that thermal processes can be used simultaneously on a maximum of 2 truncal varicose veins.
Saphenion®PatientenInfo: 99 Monate Venenkleber: Unser Resümee
Nach 18 Jahren Arbeit mit endovenösen Techniken das Resümee: Unsere Erfahrungen mit der endovenösen Therapie und speziell mit dem Venenkleber machen ihn zu unserer Basistherapie bei der Stammvaricosis. Die radikale chirurgische Therapie ist nur noch in seltenen Ausnahmesituationen wirklich notwendig. Diesbezüglich anders lautenden Aussagen von Gutachtern, Kollegen und Krankenkassen sind nach der langen Zeit des Einsatzes (9 Jahre) und den vorliegenden wissenschaftlichen Arbeiten kritisch zu hinterfragen. Die thermische Kathetertherapie ist nicht out, aber der endovenöse Therapiepfad ist differenzierter geworden!
Wir werden neben der Venaseal® – Therapie von Krampfadern auch weiterhin ein – aktuell erheblich modernisiertes Radiowellensystem RFITT II – einsetzen (Venen, Bakerzysten). Unsere Patienten zeigen sich inzwischen in den meisten Fällen sehr gut über die verschiedenen Therapiemethoden informiert und fragen den Venenkleber oft nach.
Wissenschaftlich wurden unsere Langzeitergebnisse, die Erfahrungen mit Nebenwirkungen und möglichen Komplikationen inzwischen auch in einer internationalen VenaSeal® – Metaanalyse und in einer MultiCenter- Erfahrungsstudie über 8 Jahre bestätigt.
Diese deutsche Langzeit – MultiCenter-Studie aus 4 VenaSeal® – Zentren (5 – 8 Jahre Anwendungszeitraum) ist bereits veröffentlicht worden und die Ergebnisse wurden auch auf der Jahrestagung der Deutschen Gesellschaft für Phlebologie, Leipzig 2020, im September vorgetragen.
SaphenionPatientInfo: 99 months vein glue: Our summary
After 18 years of working with endovenous techniques, the résumé: Our experience with endovenous therapy and especially with the VenaSeal® glue make it our basic therapy for varicose veins. Radical surgical therapy is only really necessary in rare exceptional situations. In this regard, statements made by experts, colleagues and health insurance companies to the contrary are to be critically examined after the long period of use (9 years) and the available scientific work. Thermal catheter therapy is not out, but the endovenous therapy path has become more differentiated!
In addition to the Venaseal® therapy for varicose veins, we will continue to use an RFITT II – radio wave system (truncal varicose veins, baker cysts) that has been significantly modernized at the moment. In most cases, our patients are now very well informed about the various therapy methods and often ask about the VenaSeal® – method.
Our long-term results, the experience with side effects and possible complications have now been scientifically confirmed in an international VenaSeal® meta-analysis and in a multi-centre empirical study over 8 years.
This German long-term multi-centre study from 4 VenaSeal® centres (5 – 8 years application period) has already been published and the results were also presented at the annual conference of the German Society for Phlebology, Leipzig 2020, in September.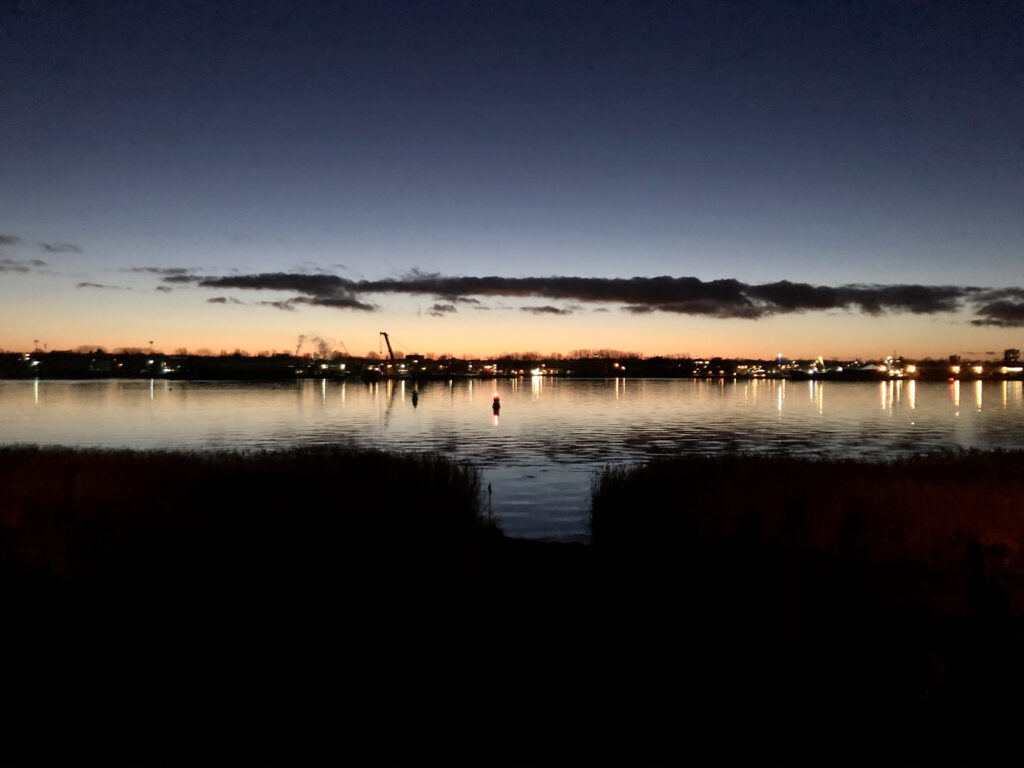 Videos / Photos:
Dr. Martell, Claudia, Utzius
Referenzen / Links / Papers:
https://www.pulsus.com/scholarly-articles/long-term-results-of-cyanoacrylate-closure-for-the-treatment-of-incompetent-saphenous-veins-a-german-multi-center-experi.pdf
Almeida JI, Murray SP, Romero ME. Saphenous vein histopathology 5.5 years after cyanoacrylate closure. J Vasc Surg Venous Lymphat Disord. 2019 Jul 4. pii: S2213-333X(19)30325-7. doi: 10.1016/j.jvsv.2019.04.014. [Epub ahead of print] PubMed PMID: 31281102.
Gibson et al.: Twenty-four-month results from a randomized trial of cyanoacrylate closure versus radiofrequency ablation for the treatment of incompetent great saphenous veins.
Ivanova, Patricija: Post procedere neuropathy: comparison of surgery, EVLA and glue; Presentation on 2nd. NEEF, Riga, 17th.August 2019.
Jones AD, Boyle EM, Woltjer R, Jundt JP, Williams AN. Persistent type IV hypersensitivity after cyanoacrylate closure of the great saphenous vein. J Vasc Surg Cases Innov Tech. 2019 Aug 7;5(3):372-374. doi: 10.1016/j.jvscit.2019.05.004. eCollection 2019 Sep. PubMed PMID: 31440717; PubMed Central PMCID: PMC6699189
Kolluri R, Chung J, Kim S, et al. Network meta-analysis to compare VenaSeal with other superficial venous therapies for chronic venous insufficiency. J Vasc Surg Venous Lymphat Disord. 2020;8(3):472‐481.e3. doi:10.1016/j.jvsv.2019.12.061
Lawson J, S Gauw, C van Vlijmen, P Pronk, M Gaastra, M Mooij, C Wittens: Sapheon: the solution? Phlebology 2013;0:1-8
Morrison, Nick, and Kathleen Gibson: Veclose Study: Preliminary Month 1 Data; 2nd Annual Cyanoacrylate Embolization Symposium, Mainz, Jan. 18, 2014
Navarro-Triviño FJ, Cuenca-Manteca J, Ruiz-Villaverde R. Allergic contact dermatitis with systemic symptoms caused by VenaSeal. Contact Dermatitis. 2019 Oct 31. doi: 10.1111/cod.13431. [Epub ahead of print] PubMed PMID: 31674037.
Park I, Kim D. Correlation Between the Immediate Remnant Stump Length and Vein Diameter After Cyanoacrylate Closure Using the VenaSeal System During Treatment of an Incompetent Great Saphenous Vein. Vasc Endovascular Surg. 2019 Oct 3:1538574419879563. doi:10.1177/1538574419879563. [Epub ahead of print] PubMed PMID: 31581906.
Proebstle TM, Alm J, Rasmussen L, Dimitri S, LawsonJA, WhiteleyM,, Franklin IJ, Davies AH: The European Multicenter Study On Cyanoacrylate Embolization Of Refluxing Great Saphenous Veins Without Tumescent Anaesthesia And Without Compression Therapy. eScope – study; Abstract presented to the American Venous Forum Annual Meeting 2013, Phoenix ( AZ) the USA
Rasmussen LH, Bjoern L, Lawaetz M, Lawaetz B, Blemings A, Eklof B.: Randomised clinical trial comparing endovenous laser ablation withthe stripping of the great Saphenous vein: clinical outcome and recurrence after 2years. Eur J Vasc Endovasc Surg 2010;39:630 – 35
Thum, J: Single Center Erfahrungen aus 234 Stammvenenbehandlungen mit viskösem n – Butyl – 2 – Cyanoacrylat- Verwendbarkeit, Akzeptanz, Ergebnisse; vasomed 1, 2019; 28 – 31
Üdris, Ints: 6 years single center results "Baltic Vein Clinic" of truncal varicose vein sealing; Presentation on 2nd. NEEF, Riga, 17th. August 2019.
Zierau U Th.: Venenverklebung versus Radiofrequenztherapie bei Varicosis – Verlaufsstudie über 36 Monate mit 1139 Behandlungen. vasomed 28 (2016) 212 – 216.
Zierau U Th.: http://www.saphenion.de/news/konsensus-1-neef-endovenoese-krampfadertherapie.