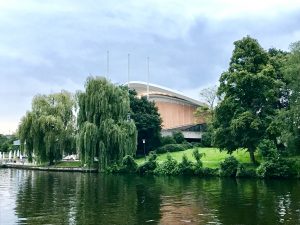 VenaSeal – glue:  We report about our 5 years – results of a retrospective comparative study of VenaSeal – glue in the treatment of 1540 saphenous veins  (1085 GSV, 428 SSV, 27 VSAA ) in 865 cases. Treatment included also ulcera crures in 8 cases.
Introduction
Since 17 years by now, varicosis has been increasingly treated endovenously. At the start, the rather inconvenient VNUS®Closure plus procedure and the more convenient linear laser procedure were used, and these were followed in 2006 / 2007 by the bipolar RFITT® – catheter, the VNUS®ClosureFast – system and the radial laser. Thus, in the course of the last 15 years, plenty of experience has been gathered with endoluminal therapy, quality criteria have been defined and standards for the different techniques have been developed. The author has applied Venaseal for the first time in a great saphenous vein on 1st. August 2012.
Material and Method
During the time period from 1st. August 2012 to 31st July  2017 (60 month), Venaseal – glue  was applied to achieve closure of the vein in 1540 saphenous veins. In 271 patients one saphenous vein were treated; in 518 patients two saphenous veins were treated; in 65 patients 3 saphenous veins were treated and in 8 cases all the four saphenous veins were treated simultaneously.
In VSAA veins we treatet the inguinal trunc in length between 12-25 cm.
The follow-up observation period in our study was up to 60 months.
In 1085 cases the greater saphenous vein was treated, in 428 cases the small saphenous vein was treated an in 27 cases the trunks  of VSAA  were sealed.
VenaSeal – glue interventions were performed under light sedation with Dormicum or under local anesthesia for venous access accompanied by music therapy, 42 patients did`nt got any anaesthesia (2,8%).
All patients are given a follow-up examination by duplex sonography in the scope of a prospective study (our own quality management) on the 1st / 14 – 30th  day,  70 – 90th.  day as well as after 6 and 12 months. After this we controlled every following year. All duplex sonography examinations post intervention were done by an other collegue, not by the vascular surgeon treated the truncal veins.
Results
On the 1st. day 1540 saphenous veins were checked (1528 were closed initially = 99,2 %) in the scope of follow-up.  Up to the 30th. day, partial recanalization was found in 31 veins, and complete recanalization was found in 7 veins. This corresponds to a closure rate of 97,5 %.
Over a time period of 3 months up to 6 month, we were able to follow up 1370 saphenous veins ( 89 % ) of all veins that had been treated), and here we found 30 partial and 10 complete recanalizations. The closure rate is 97,4 %.
1198 saphenous veins ( 77,8 % ) were followed up over a 6-month time period, and 32  partial and 12 complete recanalizations were found – resulting in an effectiveness of 97.1 %.
No further recanalizations were found after a 38 – month follow – up period in 1111 saphenous veins ( 72,2% ) up to now. All leg ulceras were healed until to 14 days after intervention.
1540 veins having been glued with VenaSeal – glue, the results achieved over the entire time period of 60 months are equivalent to a closure rate of 97.1 %. – This is nearly the same result like published in the "Veclose – study"  –  http://evtoday.com/2017/04/three-year-veclose-data-and-1-year-waves-data-presented-for-medtronics-venaseal-closure-system 
Here the colleagues present a closure rate of 96,8 % in sealing GSV. Congrats!
All our patients were able to leave the office between 30 and 90 minutes after the intervention.
In the case of VenaSeal, we have up to now refrained from applying compression therapy in 98% of all cases. We prefer to use compression stockings only in cases, the diameter of the treated vein ist over 1,5cm or in treatment of venous aneurysm or ectatic varicose veins.
Side effects
We found side effects in 8 % of all cases. An unspecific inflammatory reaction of tissue we have seen in 7 % of all cases. A long term ecchymosis we saw in 1 % of treated patients, especially in extra anatomic subcutaneous truncal veins. Bleeding ex punctio   > 12h we found in 14 cases we continued intra operativ with anticoagulation.
Lymph fistulas at the puncture side we saw in 3 cases, In one patient we had to therapy a glue pimple with cutaneous perforation after 11 month post sealing.
There was not to be found:  hyp – / paresthesia, permanent skin reaction, no phlebitis or thrombosis and no allergenic reaction!
VenaSeal – glue:  Discussion
Now we have guidelines in Europe using endovenous systems at first (ESVS 2015) in treatment of truncal saphenous veins. Thus, the colleagues who work with endovenous procedures meanwhile have reliable criteria for a high-quality therapy.
All these endovenous methods also have clinical advantages and quite significantly reduce side effects and complications such as still occur regularly today as in the past in connection with the conventional surgical technique.
In Venaseal – glue we do not need anesthesias anymore and can in most cases do without postoperative compression therapy. Elastic stockings should nevertheless by all means be recommended after the treatment of thicker saphenous varicose veins measuring > 1,2 cm, and they become compulsory where we intend to apply gluing therapy in larger lumens measuring 1.5 cm and more.
The significantly reduced side effects and a well-nigh negligible pain score are also clear advantages in comparison to laser and radio wave therapy. No paresthesias, no hypesthesias, no phlebitis,  rare occurrence of skin pigmentations are only a few of the important advantages of the VenaSeal – glue procedure.
The results of first long time comparative studies show that the VenaSeal – glue is clearly superior with regard to postoperative side effects though. Both the pain score and the rate of side effects are very low in comparison. Particularly pain as well as the neurological side effects no longer play any significant role at all. These are the main problem associated with laser and radio wave therapy though.
In practical work with VenaSeal – glue, all insufficient saphenous veins should as far as possible always be treated in one session. In practical also perforators and junctions of side branches should be treated. And also ectatic or aneurysmatic parts of truncal  veins we can treat with glue.
VenaSeal – glue: Conclusions
Venaseal – glue is one of the endovenous techniques with a hight standard of effectiveness – quality standards are the same like other endovenous procedures.
VenaSeal – glue  is safe in treatment of all truncal veins, side branches and peforator veins until a diameter of 2,0 cm, higher diameter is possible but the radio frequency is safer.
VenaSeal – glue is the most expensive of all endovenous techniques.
Independently of this, we at SAPHENION meanwhile regard Venaseal – glue as treatment of first choice in the range of catheter – supported therapeutic procedures for all truncal varicose veins, f.e. GSV and SSV or inguinal VSAA. – but specially in lower legs truncal veins and in GSV – stadium 3-4 VenaSeal is the favorite.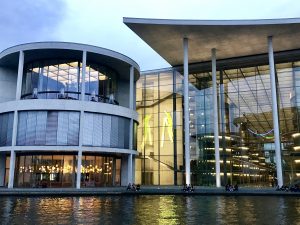 Links:
Almeida JI, Min RJ, Raabe R, McLean DJ, Madsen M.: Cyanoacrylate adhesive for the closure of truncal veins: 60-day swine model results. Vasc Endovasc Surg 2011; 45: 631-634
Almeida JI, Mackay EG, Bautista C, Proebstle T.: Cyanoacrylate glue great saphenous vein ablation: preliminary 180 – day follow up of a first -in- man feasibility study of a no-compression-no-local-anaesthesia technique. J.Vasc Surg 2012; 55:297
Creton D, Rea B, Pittaluga P, Chastanet S, Allaert FA. Evaluation of the pain in varicose vein surgery under tumescent local anaesthesia using sodium bicarbonate as excipient without any intravenous sedation. Phlebol- ogy 2011. (Epub ahead of print 21 November 2012)
Elias S, Raines JK. Mechanochemical tumescentless endovenous ablation: final results of the initial clinical trial. Phlebology
Huisman LC, Bruins RMG, van den Berg M, Hissink RJ. Endovenous laser ablation of the small saphenous vein: prospective analysis of 150 patients, a cohort study. Eur J Vasc Endovasc Surg 2009;38:199–202
Keel D, Goldman MP. Tumescent anaesthesia in ambu- latory phlebectomy: addition of epinephrine. Dermatol Surg 1999;25:371-2
Lawson J, S Gauw, C van Vlijmen, P Pronk, M Gaastra, M Mooij, C Wittens: Sapheon: the solution? Phlebology 2013;0:1-8
Min RJ, Almeida JI, McLean DJ, Madsen M, Raabe R.: Novel vein closure procedere using a proprietary cyanoacrylate adhesive: 30-day swine model results. Phlebology 2012; epub jan. 2012
Morrison, Nick and Kathleen Gibson: Veclose Study: Preliminary Month 1 Data; 2nd Annual Cyanoacrylate Embolization Symposium, Mainz, Jan. 18, 2014
Almeida, JI, Julian J. Javier, Ed Mackay, Claudia Bautista, Thomas M. Proebstle: One – Year follow up of first hand   use of cyanoacrylate adhesive for treatment of saphenous vein incompetence: epub 20. dec. 2012
Proebstle TM, Vago B, Alm J, Göckeritz O, Lebard C, Pichot O. Treatment of the incompetent great saphenous vein by endovenous radiofrequency powered segmental thermal ablation: first clinical experience. J Vasc Surg 2008;47:151–6
Proebstle TM, Alm J, Rasmussen L, Dimitri S, Lawson JA , Whiteley M , Franklin IJ , Davies AH:The European Multicenter Study On Cyanoacrylate Embolization Of Refluxing Great Saphenous Veins Without Tumescent Anaesthesia And Without Compression Therapy. Abstract presented to the American Venous Forum Annual Meeting 2013, Phoenix ( AZ) USA
Proebstle TM, Alm J, Rasmussen L, Dimitri S, Whiteley M , Franklin IJ , Davies AH: Cyanoacrylate Adhesive For Treatment of Great Saphenous Vein Incompetence without Tumescent Anesthesia and without Compression Therapy, Abstract presented to the American College of Phlebology Annual Meeting 2012 Hollywood, Florida
Rasmussen LH, Bjoern L, Lawaetz M, Lawaetz B, Blemings A, Eklof B.: Randomised clinical trial comparing endovenous laser ablation with stripping of the great Saphenous vein: clinical outcome and recurrence after 2years. Eur J Vasc Endovasc Surg 2010;39:630 – 35
Rosen RJ, Contractor S: The use of cyanoacrylate adhesives in the management of congenital vascular malformations. Sem Interv Radiol 2004; 21:59-66
Shadid N, Ceulen R, Nelemans P, et al. Randomized clinical trial of ultrasound-guided foam sclerotherapy versus surgery for the incompetent great saphenous vein. Br J Surg 2012;99:1062 – 70
Shepherd AC, Gohel MS, Lim CS, Hamish M, Davies AH. The treatment of varicose veins: an investigation of patient preferences and expectations. Phlebology 2010;25:54 – 65
Zierau U Th: VenaSeal® – Therapie bei SAPHENION – 18 Monats-Ergebnisse an 379 Stammvenen; Vortrag auf dem 2. Symposium zur VenaSeal® – Closure-Therapie, Mainz 18.01.2014
Zierau U.Th.: Venenverklebung versus Radiofrequenztherapie bei Varicosis – Verlaufsstudie über 36 Monate mit 1139 Behandlungen. vasomed 28 (2016) 212 –
http://www.saphenion.de/news/sealing-aneurysmatic-junction-of-ssv-venenkleben-einer-erweiterten-saphena-parva/
http://evtoday.com/2017/04/three-year-veclose-data-and-1-year-waves-data-presented-for-medtronics-venaseal-closure-system
http://www.saphenion.de/news/super-glue-venaseal-in-aneurysmatic-veins-therapy-dorsal-venous-arch-of-foot/