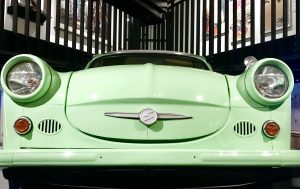 VenaSeal – The Facts: sealing veins – update 3
We are feeling an increasing interest in treatment with super glue VenaSeal, this nearly 7 years old new therapy of varicose truncal veins. This therapy is very effective in closing varicose veins and has a very low number of side effects. We would treat the most of patients this year over all the time of 64 month. To the end of November we treated 1667 veins in 926 cases. VenaSeal is not only an "add on" for laser or radiofrequency – it`s an effective method to close truncal veins and in today also close big side branches and perforators – in combination with microfoam.
A lot of well informed patients ask us directly performing the VenaSeal – treatment and also the state insurances are interesting in more and more cases. Nearly all of the private insurances in Germany accept the accounting of VenaSeal treatment.
The news are:
The US Centers for Medicare and Medicaid Services (CMS) has posted the 2018 Medicare Physician Fee Schedule (CMS-1678-F) and Hospital Outpatient Prospective Payment and Ambulatory Surgical Center Payment Systems (CMS-1678-FC). As part of the final rulings, healthcare providers will now be able to bill for VenaSeal utilising the new CPT codes 36482 and 36483. These new codes will take effect on 1 January, 2018.
Indication is the treatment of the defect truncal veins
The approval of the adhesive VenaSeal Closure for the therapy of veins has been authorized Europe – wide in 2011. Also in the United Kingdom, Ireland and Norway the system is licensed with an approval in the USA being expected any time soon. In today time the sealing therapy is generally accepted in international professional circles as a method with high effectiveness and a very low number of side effects. Also the very fast convalescence after the treatment is well known meanwhile.
However, the adhesive is not suitable for the treatment of cosmetically objectionable side branch varices and spider veins as some colleagues have claimed. For this purpose "gold standard" – approved microfoam is available as adjunction. It is also untrue that extensive synthetical implants are being inserted. Only 1.5 to 1,8 ml of adhesive are needed per truncal varicose vein, but by no means vast quantities of plastic. In any case the focus is on the functional repair of all defect truncal varicose veins simultaneously in one session. Afterwards cosmetic aspects can be handled therapeutically. Keeping all that in mind the VenaSeal System is equally effective as the radio frequency system, but comes with considerably less side effects.
In this time we use VenaSeal in treatment of all kind of truncal veins – GSV, SSV, VSAA, VSAM, femoropopliteal vein and also REVAS veins after stripping or recanalized veins after thermal or non thermal endovenous ablation. Also in ectatic truncal veins until to a diameter of 1,6 cm the sealing therapy is safe, also the therapy of venous aneurysms or angiomas is possible.
But this is also new
We can use glue also in combination with microfoam, in treatment of big perforators junction side branches, ectatic side branches with a connection to inguinal or popliteal junctions.
Following the international discussion in using thermal therapy at lower leg veins the sealing therapy is a very effective therapeutic option together with microfoam therapy. In our experience all lower leg truncal veins until to a diameter of 5 mm can to be treated very effective with microfoam. Greater diameter we treat with VenaSeal.
Experiences in using VenaSeal over 64 month
We have experiences in using VenaSeal over more than 64 month. We treated more than 1667 veins in over 926 cases in this period. We haven`n seen any complication or late follows. The closure rate is 96,8 % over all the time.
A lot of colleagues in all European countries have modified the VenaSeal – treatment – this is possible after treatment of 100 -150 veins – we began to modify this procedure after treatment of 200 veins. One problem is the veins trump in the junction, other problem is the vein diameter over 1 cm.. You know the modifications as well as me.
In preparation of this update we were looking again for news in international articles. We didn't found any presentation about post operative complications, especially in allergenic reactions after using VenaSeal glue – all articles and presentations present contact allergenic reaction after using Dermabond. We didn't got any concrete information in dialogues or discussions about this during our visits a lot of different meetings.
Our experiences in treatment of 1667 veins in 926 cases confirm the biocompatibility, the non allergenic, bio resorptive, bactericide effects. Bioresorption can to be seen in ultrasound over a time of 18 to 36 month. The closure rate in our therapy group is 96,8 %, this is nearly the same result presented in the "Veclose -study" over 3 years.
The side effects are clearly less than in thermal ablation. We think, the VenaSeal sealing veins is our therapy of 1. choice in treatment of truncal varicose veins. It is nevertheless an "add on" in therapy.
Today discussion: non thermal ablation of lower leg veins
The thermal ablation of lower leg truncal veins is critical because of a high rate of side effects, This discussion we see in Germany but much more in international meetings and presentations. Most of colleagues prefer the non thermal ablation with microfoam,, MOCA or VenaSeal.
Our experiences show at first microfoam therapy in vein diameter until to 5 mm, All Veins with a diameter over 5 mm should be treated with VenaSeal. MOCA ist not our first choice.
Actually we recommend our patients Microfoam or VenaSeal , no more thermal ablation in cases of lower leg truncal varicose veins. radical stripping treatment is no more regular recommendation.
Cyanoacrylate glue – approved for arterial vascular systems
Whenever adhesives are being used in surgery, they are in most cases cyanoacrylates. These were successfully synthesized as early as 1949, while their extreme adhesive strength was only discovered ten years later. In 1960 they were used as biological glue for the first time. Nowadays cyanoacrylates are used in manifold ways throughout all surgical disciplines, e.g.: as seam replacement for skin, blood vessels and nerves in urology, gynecology and otolaryngology.
Compared to sealing wounds glued ones are equally stable! Further fields of application are orthodontics and implantology, while cyanoacrylates have also been used for haemostasis and in order to treat damaged tissue. Since 1981 the adhesives have been used without any difficulties in neuroradiology in order to close up baggy dilations of arteries in the brain to prevent cerebral apoplexy.
Tissue compatible, bactericide and biodegradable
Cyanoacrylate glue (histoacryl basis) is tissue compatible, non carcinogenic, bactericide and biodegradable. Approximately 20 to 30 seconds after having been applied or inserted the adhesive synthesizes. After three to six months the such treated vein is not traceable anymore. Fractional traces of glue are the only traces left in the old course of the vein, visible due to shadows on the ultrasound. Every patient who has been examined by us after the treatment showed chemical data in a normal range.
There has only been one minor side effect in form of a temporary and unspecific inflammatory reaction, which was caused by the contact of lymph with the adhesive (due to the permeability of the vascular wall). Here a momentary increase of the inflammation parameters (c-reactive protein, lymphocytes) could be detected in the chemical checks in the laboratory. By applying cooling bandages this minor reaction can easily be regulated. Neither additional side effects nor complications have been described in decades of successful application, with especially the treatment of cerebral arteries with cryanoacrylate adhesive being entirely unproblematic. Also non of the aforementioned residues of glue in the vein have remained permanently in the body. A placenta-movement has not been detected.
All in one
We at SAPHENION® are convinced: "think endovenous, think VenaSeal" – sealing veins is our first choice in ablation of varicose truncal veins actually.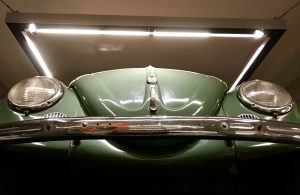 https://www.ncbi.nlm.nih.gov/pubmed/28238282
https://www.ncbi.nlm.nih.gov/pubmed/27474497
https://www.ncbi.nlm.nih.gov/pubmed/27836404
https://www.ncbi.nlm.nih.gov/pubmed/27322731
https://www.ncbi.nlm.nih.gov/pubmed/28396114
https://www.ncbi.nlm.nih.gov/pubmed/28396114
https://www.ncbi.nlm.nih.gov/pubmed/28396114
https://www.ncbi.nlm.nih.gov/pubmed/28396114
https://www.ncbi.nlm.nih.gov/pubmed/28116947
https://www.ncbi.nlm.nih.gov/pubmed/27981883
https://www.ncbi.nlm.nih.gov/pubmed/term=Surgical+treatment+of+experimental+liver+injuries+in+dogs+with+special+evaluation+of+Polishmade+cyanoacrylic+glue.+II.+Histological+and+histochemical+studies%5D.%2C+Studnicki+W.
Kopie von Seite 11 des FDA – Approvals: Biokompatibilität des VenaSeal – Venenklebers:
Table 4: Results of Biocompatibility Testing – VenaSeal Adhesive (Polymerized and Unpolymerized States) Test Method Reference Results Cytotoxicity (Elution Method)
ISO 10993-5.The cumulative results of the VenaSeal adhesive material cytotoxicity testing, incombination with assessments of toxicological risk and in vivo use, support an overallfavorable cytotoxicity profile for the VenaSeal adhesive material per its intended use.ISO MaximizationSensitization Study(Guinea Pigs)
ISO 10993-10VenaSeal adhesive does not elicit asensitization responseISO Intracutaneous Reactivity –
ISO 10993-10: The cumulative results support that theVenaSeal adhesive material does not cause intracutaneous reactivity (Material Mediated Rabbit Pyrogenicity
ISO 10993-5US Pharmacopeia Section 151: The cumulative results support that the VenaSeal adhesive material is non-pyrogenic.Acute Systemic Toxicity-
ISO 10993-11: The cumulative results support that the VenaSeal adhesive material is not considered to cause acute systemic toxicitySubacute / Subchronic ToxicityImplantation (13 weeks) –
ISO 10993-11 / ISO 10993-6: The cumulative results support that the VenaSeal adhesive material does not result in any specific adverse systemic toxicological findings in the tissues examined Genotoxicity (Bacterial Mutagenicity, invitro Mouse Lymphoma Assay,Mouse Micronucleus Assay)
ISO 10993-3: The cumulative results support that the VenaSeal adhesive material is non-mutagenic Hemo-compatibility (Hemolysis, Complement Activation, Partial Thromboplastin Time, Plateletand Leukocyte Count), ASTM F-756-08
ISO 10993-4: The cumulative results support that the VenaSeal adhesive material is non-hemolytic and not chronic toxicity Implantation (26 Weeks)ISO 10993-11/
ISO 10993-6: The cumulative results support that VenaSeal – adhesive does not cause any significant adverse systemic or local toxicity in the tissues examined.Quelle: Summary – Food and Drug Administration
http://www.lr-online.de/tipps-und-trends/gesundheit/Nicht-operative-Entfernung-von-Krampfadern;art126864,5592633
https://www.ncbi.nlm.nih.gov/pubmed/18043181
https://www.ncbi.nlm.nih.gov/pubmed/?term=Three-Year+Follow Up+Of+First+Human+Use+Of+Cyanoacrylate+Adhesive+For+Treatment+Of+Saphenous+Vein+Incompetence;
http://evtoday.com/2017/04/three-year-veclose-data-and-1-year-waves-data-presented-for-medtronics-venaseal-closuresystem
https://www.ncbi.nlm.nih.gov/pubmed/27638993
https://www.ncbi.nlm.nih.gov/pubmed/27206470
https://www.ncbi.nlm.nih.gov/pubmed/27052039
https://www.ncbi.nlm.nih.gov/pubmed/28892412
https://www.ncbi.nlm.nih.gov/pubmed/26556699
https://www.ncbi.nlm.nih.gov/pubmed/27727418
https://www.ncbi.nlm.nih.gov/pubmed/28956692