Saphenion®: 110 Jahre Endovenöse Krampfadertherapie – Ferdinand Sauerbruch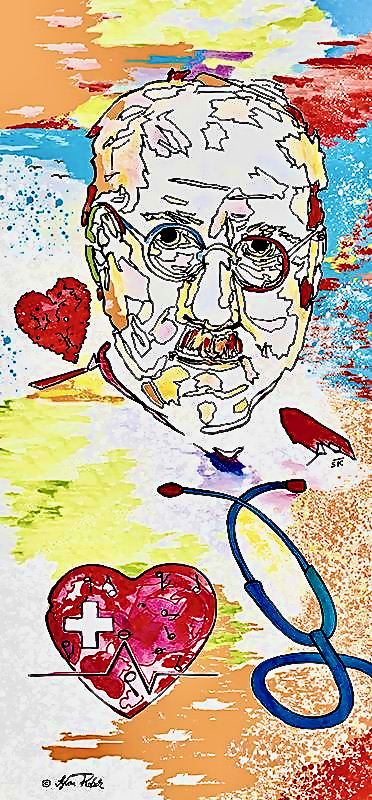 Ferdinand Sauerbruch, 1875 bei Wuppertal geboren, wurde im Laufe seiner ärztlichen und wissenschaftlichen Karriere, die ihn alle viele grosse und weltbekannte Kliniken führte, zu einem der bekanntesten Chirurgen weltweit. Bekannt sind die vielen Arbeiten zu Hand und Beinprothesen sowie die Entwicklung der Unterdruckkammer zur Operation am offenen Herzen und offenen Brustkorb. Dabei geht ein wenig unter, daß Sauerbruch sich auch intensiv mit der Therapie von Krampfadern beschäftigte. Zum Einen führte er selbst Operationen verschiedener Techniken an seinen Privatpatienten aus – hier ist als ein berühmter Patient Ludwig Rohschild zu nennen. Zum Anderen hatte er an seinen verschiedenen Wirkungsstätten immer wieder Kontakt mit weithin bekannten Krampfaderspezialisten. Letzlich führte er – erstmals in Deutschland, in 1930 eine nicht radikale Op-Technik in einer Universität-Klinik ein – die Glukoseverödung.
Ferdinand Sauerbruch, born near Wuppertal in 1875, became one of the most famous surgeons in the world in the course of his medical and scientific career, which all led him to many large and world-famous clinics. The many works on hand and leg prostheses as well as the development of the negative pressure chamber for open heart and open chest surgery are well known. It goes a little under the fact that Sauerbruch also dealt intensively with the therapy of varicose veins. On the one hand, he carried out operations using various techniques on his private patients – Ludwig Rothschild should be mentioned here as a famous patient. On the other hand, he had frequent contact with well-known varicose vein specialists at his various places of work.
Ultimately, he introduced – for the first time in Germany, in 1930, a non-radical surgical technique in a university clinic – glucose sclerotherapy.
Füge diese URL in deine WordPress-Website ein, um sie einzubetten
Füge diesen Code in deine Website ein, um ihn einzubinden