Saphenion®: Krampfaderrisiko bei Lipödem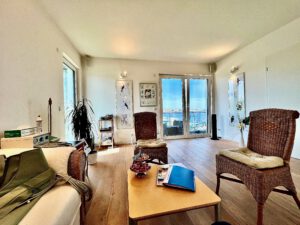 Die aktuelle Lehrmeinung unter den ärztlichen Spezialisten betont als Ursache der lipomatösen Veränderungen im Wesentlichen eine hormonelle Veränderung: Das weibliche Hormon Östrogen führt zu einer Vermehrung und Vergrößerung der Fettzellen. Hier ist dann auch eine erste Verbindung zur gleichzeitigen Entstehung und dem deutlich erhöhten Risiko von Krampfadern beim Lipödem zu finden. Das Hormon Östrogen führt bereits in jungen Jahren (ab dem Beginn der Regelblutung) zu einer Aufdehnung der oberflächlichen Venen besonders am Bein, da die Venenwand schächer wird und an Stabilität verliert.
The current doctrine among medical specialists emphasizes a hormonal change as the cause of lipomatous changes: the female hormone estrogen leads to an increase and enlargement of fat cells. Here, a first connection is also to the simultaneous emergence and the clearly increased risk of varicose veins with Lipödem. The hormone estrogen leads at a young age (from the beginning of menstruation) to an expansion of the superficial veins, especially on the leg, as the vein wall becomes thinner and loses stability.
Füge diese URL in deine WordPress-Website ein, um sie einzubetten
Füge diesen Code in deine Website ein, um ihn einzubinden